10 Reasons Why We Loved...
The Rock Profile Night on VH1
1) It's Matt Lucas and David Walliams!
2) The oppurtunity to see Jamie Theakston make a complete and utter prat out of himself, every show.
3) The 'rock stars' aka Matt and David in copious amounts of wigs, fake facial hair and dresses. And prosthetic noses, if you're being Michael Jackson.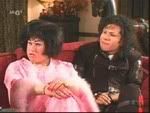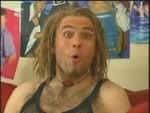 Above: Elizabeth Taylor and Michael Jackson, Howard Donald (of Take That)
4) The Rock 'facts' - including (but not limited to):
Mark Owen was 7 years old in the Could It Be Magic video
Kylie is so small that she is, in fact, invisible to the naked eye.
On the tour bus, blur work on the assumption that "he who smelt it, dealt it" and also "the one that said the rhyme committed the crime".
5) Matt Lucas apparently appeared in the video for Country House. And we love Blur. Crystal, knower of all things Blur, can you enlighten us where he exactly appeared?
6) Rock Profile keeps my 'Little Britain' addiction at bay until the next series. Hurry up you two!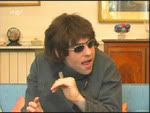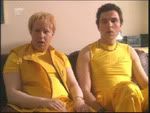 Above: Liam Gallagher, H and Lee from Steps
7) Neither of the boys played Robbie Williams for the 'Take That Reunion' episode. Instead, they roped in Paul Putner who was also in Little Britain and has appeared in Black Books, Shaun of The Dead and more...
8) They pick out the best music videos to show in between the sketches.
9) I have now been reminded that Heartbeat by Steps is possibly the most tacky video of all time. It has little people, fake snow and the worst stuck on skiing ever seen. Yes, it's worse than James Bond.
10) It's obviously good enough to have its own night on VH1. Then again, they'll probably have 'Busted Night' on VH1 sometime soon...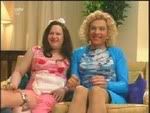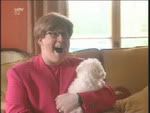 Above: The lovely Minogue sisters, Elton John...and his present