UK Top 75 (29/08/04)
It's been an odd week in the top 75 this week, with lots of big releases and many new entries in the top 10...so who's been a hit, and who's missed out? We investigate...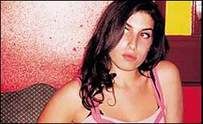 Trailing in the bottom part of the top 75 are new entries from International Airport/Teenage (75), Deep Sensation (74) and Bonnie Prince Billy (69) along with a double a-side from
Amy Winehouse
(65) following on from her performances at the V festival. Brainbug (63) and Kings of Convenience (60) are also new in the chart this week.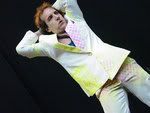 Deepest Blue are new at (57) with their disappointing single, Shooting Star, not to be confused with Blue Nile who enter the chart at (52). Har Mar Superstar is at (46) while Gretchen Wilson and Elephant Man just miss out on the top 40 with entries at (42) and (41) respectively.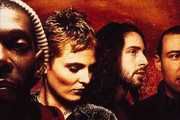 Scraping a top 40 spot are Dutch rockers Kane, sneaking in at (38) while the evil name thief Jamie Scott makes the top 30 at (29). Faithless narrowly miss out on a top 20 placing and enter at (22) with their latest effort 'I Want More'. Raghav has a new entry at (15) with 'Let's Work it Out'
Leo's Single of the Week by
LostProphets
narrowly misses out on a top 10 placing at (13). Award winning artist, Dizzee Rascal has another hit on his hands at (10) with single 'Stand Up Tall' while
my favourite release
this week, Mousse T, makes (9). Sugababes round off this spell of consecutive new entries with 'Caught in a Moment' at (8).

This week's Top 5:
5) GLC - Gun's Don't Kill People Rappers Do
4)
Maroon 5
- She Will Be Loved
3) The 411 - Dumb
*Highest New Entry*
2) 3 of a Kind - Babycakes
1) Natasha Bedingfield - These Words
For a full top 75 and more information on these artists, please click
here
.