Single of the Week According to Leo
This week, readers, it's not about the music. No. This week, it's personal.
We have a major problem with this week's new releases: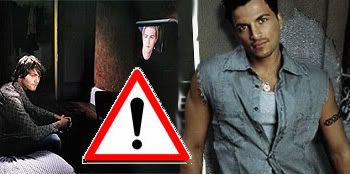 Brian McFadden
and
Peter Andre
are both very real threats to the charts. As they are pop demons sent from Hell, you must do everything you can to keep them from the top spot.
But what can be done? What is the solution to this pop emergency?
Single of the Week
:
McFly - 'That Girl'
The solution is simple, ladies and gentlemen. Your mission is to buy the McFly single as soon as you can. Not just in order to put an end to the Andre/McFadden terror, but because 'That Girl' is quite good. OK, not as good as some other songs on the album. But it does have certain lines that conjure up some very pleasing mental images.
Not familiar with McFly?
What, do you live on Mars or something?
Here's what you need to know: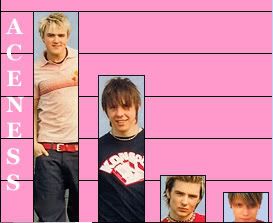 I hope you have found this chart, compiled after much complex scientific research, helpful in giving you a better understanding of the band. ;)
You are now ready to save pop. Go go go go go!