UK Download Top 20 (29/09/04)
Into the 5th week of our download chart coverage and several 'singles' are still going strong.
Five week runners include: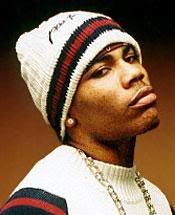 Green Day - American Idiot
Maroon 5 - This Love
Shapeshifters - Lola's Theme
Streets - Dry Your Eyes
Keane - Bedshaped
Twista - Sunshine
This week we also have our first re-entry, and it's from
Duran Duran
with
'Sunrise'
at
18
.
There are new entries from
Depeche Mode
(17),
Ian Brown
(16)
and
3 of a Kind
(14).
The top five stays pretty rigid, with no movement in the top four whatsoever and
Nelly
climbing from
10
to a new position at
5
with
'My Place'
. So yes, this means that
Natasha Bedingfield
is STILL number one. Can
anybody
topple her? Find out next week, and view the entire download chart
here
.