UK Top 75 (20/09/04)
There's little activity in the lower regions on the top 75 this week, the lowest new entry being at number 61. This single, from
Mark B
, I'm suspecting, is some sort of import...due to the amount of times I've heard it played on
Radio 1
. Other entries come from
Detroit Cobras
at 59,
Richard Cartridge
at 50 and
Nick Drake
at 48.
Heading into the top 40, there's a string of new entries from such acts as the
Beastie Boys
,
Interpol
,
Thirteen Senses
and the
22-20s
at 37, 36, 35 and 34 respectively.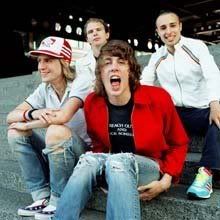 Dido
has another 'unsuccessful' single at 29 with
'Sand in my Shoes'
whilst the Popjustice-loved
'Chewing Gum'
by
Annie
makes it in at 25.
Cassidy
is new at 24 and
Bryan Adams
is at 21 with his new single
'Open Road'
.
Hyped indie-rockers
Razorlight
have another hit on their hands with
'Vice'
, which makes it to 18.
The
Corrs
have an entry less inspiring than anything else they've ever done (yes, it's possible), at 16 while there's an unexpected appearance from
Status Quo
at 14 with
'You'll Come Round'.
Into the top 10, and the first one to make it is new soul-sensation, and Jamie's single of the week -
Joss Stone
. She's at 9 with latest release
'You Had Me'
. So, who's the new top 3?
3)
Green Day
-
American Idiot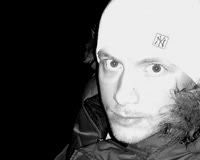 My semi-plugged rock anthem of the week.
2)
Girls Aloud
-
Love Machine
I'm sure Leo will think it's a crying shame, but the Girls didn't make it to number one this week...
1)
Eric Prydz
-
Call On Me
Amazing what a video can do for a dirty-minded British public, eh?
It seems we, and everyone else, were gravely misinformed about the release of
'Slash Dot Dash'
. Sometimes I wish release schedules
were
set in stone. It would make our jobs easier, after all...