10 Reasons We Love...The Amp
1)
Available to digital TV viewers,
The Amp
is on channel
933
on
Ntl Digital
and
469
on
Sky
.
2)
They play good music, all the time. We have stayed glued at our sets for over an hour without being disappointed.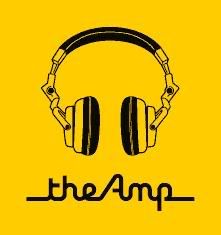 3)
It's not just new and popular songs on
The Amp
. Quite frequently you'll see old favourites from
Oasis
and
Blur
, alongside lesser known tunes from the past, like one by
Richard Ashcroft
we caught the other day. They're also the
ONLY
channel we've seen play the video for
'Lounger'
by
Dogs Die in Hot Cars
.
4)
There's no silly selection list. This channel is not trying to scam tons of cash out of you for 'selecting' your favourite video. You know for sure what's coming up, on a set playlist, and if that's not there, the best part is the surprise of not knowing at all.
5)
Even
Leo
likes
The Amp
. Something we both agree on
HAS
to be good, surely? And from what we gather,
Jamie
watches it too.
6)
Coldplay, Radiohead, Supergrass, Blur, Oasis, Richard Ashcroft, Dogs Die in Hot Cars, Starsailor, Feeder, The Thrills, Stereophonics, The Hives, Futureheads, Libertines, The Streets
...the list goes on and on and on - need we say more?
7)
There's genuinely less adverts than the other channels, possibly with the exception of daytime
mtv2
. But, of course,
mtv2
has its faults...
8)
Because here, there's no
Zane Lowe
on a couch.
9)
The focus is
REAL
music. No manufactured nonsense. It's an ideal getaway from
Smash Hits
and
The Box
. If we
want
pop music, we will go there, thank you very much!
10)
WE love it. So you should too.