Googlewhack WL?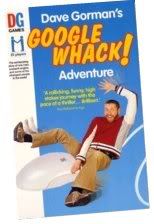 We have set ourselves, and our loyal readers a challenge. Find a
googlewhack
that directs you, and only directs you to
'Whatever's Left'
or a page on the site. We have realised the exact phrase 'gothic-looking cheerleaders' works, except that's
cheating
, because it's an exact phrase.
Try and use only two words to find us, and if you find us on any google search with less than 20 results, please comment, because you deserve some sort of prize.