UK Top 75 (17/10/04)
This week was one of chart shake-ups and surprises. What happened this week isn't supposed to happen at all...and that doesn't just go for the number one. It also applies to
Cliff Richard
.
In the lower regions of the chart this week are
Tokyo Dragons
(75),
Datsuns
(71),
Neo Cortex
(67)
and
Brand New Heavies
(66).
Young Buck
(62),
Ikara Colt
(61),
The Donnas
(55)
and
Dirty Vegas
(54)
round up those missing out on the top 50.
There's a cluster of almost-hits just outside the famous UK Top 40 this week, therefore missing out on
Wes
reading their names out on the radio. Not a huge disappointment, but however, there's quite a few of them including
Brad Carter
(48),
Paddingtons
(47)
and a new single from
Nancy Sinatra
(46).
Rupee
makes
44
and
Tiesto ft. Kirsty Kawkshaw
is at
43
.
Eighties Matchbox B-Line Disaster
scrape in at
40
, followed by
Velvet Revolver
at
32
. The rather irritating
VS
(also not liked by
Jamie
) who are managed by that one from
Blue
, have a bit of a flop at
29
. We're eagerly anticipating them being dropped by their label, because...this is their worst single yet.
Rhian Benson
is brand new at
27
.

We advise checking out the clever little video for
The Beautiful
South
's new single
'Livin' Thing'
. It begins with a toilet door...but that's not the point. It reaches
24
this week.
With their 3rd top 20 hit from their debut album, Leicester boys
Kasabian
are doing very well. One of my SOTWs,
'Processed Beats'
is brand new at
17
.
'Mary'
deserved to be in the top 10. Then again, so did
'Laura'
. Alas, we may have to wait to the follow-up to their debut until we see the
Scissor Sisters
hit the top 10 once again. My second SOTW, this track, makes
14
.
Here we are.
Cliff Richard
. This shouldn't happen anymore. I have seen my mother get gigglishly girly over Cliff's multiple TV appearances on such things as
Ant & Dec
and
Richard & Judy
. It seems this also happens to most other women over 40, and they have bought this single. It's crap...but they don't seem to mind. And the use of apostrophes in the title track does NOT make it cool.
'Somethin' Is Goin' On'
is new at
9
.
Morrissey
is new at
8
with
'Let Me Kiss You'
. Yes, that is also a crap title.
Rooster
, who happen to be young and 'stylish' (and rubbish!) are new at
7
, after tweenage fans seem to have eagerly lapped up their debut
'Come Get Some'
thinking it's 'rock'. Poor deluded things.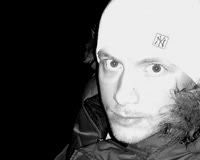 It didn't make number one, which is good, but it IS unfortunately this week's highest new entry.
Duncan James and Keedie
-
'I Believe My Heart'
. What I believe in MY heart is that the less is said about it, the better. It's at
2
.
So yes, doing what hasn't been done since
Daniel Bedingfield
,
Eric Prydz
has leapt back up to the number one spot for a second reign as king of the charts. Amazing what almost-porn can do, eh folks?