Uk Top 40 (31/10/04)
It's the end of October, and therefore the time the music industry unleashes their promotional campaigns for the Christmas releases. As of yet, we can enjoy the non-festive chartings of Hallowe'en. Thank goodness we don't celebrate that holiday so musically! I would like to apologise for the lack of lower chart coverage, although this is due to our resource being a little late to update. An extension of this coverage will be published a little later in the week.
At the tail end of the top 40 is my single of the week,
'How To Be Dead'
by
Snow Patrol
. It's a disappointing position (
39
), but it is the fourth track (and the fifth release) from their stunning album. We just can't wait for the new material. Creeping in at
36
is
Others
while
Bloc Party
are new at
26
with their rather bonza single,
'Helicopter'
, supposedly their highest entry to date.
Tina Turner
returns to the charts at
25
with
'Open Arms'
. Quite literally. Although the chart doesn't seem to want her. Not a new entry, but the
Manic Street Preachers
have plummeted a shocking 20 places this week to
22
.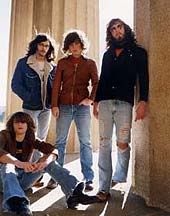 A welcome top 20 entry comes from
Graham Coxon
with
'Freakin Out/All Over Me'
which is brand new at
19
.
Kings of Leon
also manage their highest entry to date with
'The Bucket'
which isn't abd at all. The
GLC
stretch their unique brand of humour, and acceptability with their latest offering, 'cleverly' entitled
'Your Mother's Got a Penis'
which enters the chart at
14
. I was just giggling at the fact that they can actually get away with it, because the song isn't particularly funny.
Another piece of happiness to the team of WL is that the skunks who fell in the hair dye haven't made this week's top 10. Instead,
The Noise Next Door
place at a terrible pop position of
12
. We're just waiting for the record company to give them the boot. Impatiently.
Danzel
, a European popstar of the Idol variety is new at
11
with
'Pump It Up'
. The less said about this record, the better.
The happiest news of the week is easily the
Libertines
being in top 10 once again with the witty, disjointed, and all-round excellent
'Whatever Happened To The Likely Lads?'
charting at
9
. I believe the astranged one plans to release a single very soon...
The Popjustice-plugged
Dannii Minogue
single isn't that bad really, for a piece of pure mimed-pop with a dance routine. She throws flowers in the video, so apparently that makes things perfectly bonza.
'You Won't Forget About Me'
is brand new at
7
.
Jay Sean
is new at
4
with the single
'Stolen'
.
Bedingfield
has had to settle with a number
3
with his single
'Nothing Hurts Like Love'
. We're just stunned that
Q
manages to give him 3 stars.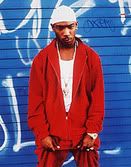 >It's amazing how entries you've barely heard, and really don't care about, creep up on you, and then somehow make number one. So, finally,
Eric Prydz
has been toppled in favour of
Ja Rule ft. R Kelly and Ashanti
and their song
'Wonderful'
. And we have nothing to say apart from the fact that we think it's just in preparation for this week's American invasion. And we thought it was
just
the elections...