Tips for the Brits (part four)
Part three inevitably leads onto part four, which consists of my opinions on the three musical genres the Brits take into consideration. Any fool would be misguided into thinking that this is the only sort of music you can get on our awkward little island. It isn't, it's just they scrapped the dance award because there wasn't a new Basement Jaxx album. Actually, this is a lie, but nevermind. So, without further ado, here are the nominations for the British Urban, Rock and Pop Acts...
You know the score - here's who's nominated,
who I would like to win
,
who I think will win
and
who I desperately do not want to win at all
!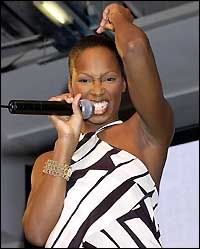 British Urban Act
Dizzee Rascal
Jamelia
Joss Stone
Lemar
The Streets
Anybody who reads WL will know I'm not a huge fan of urban music. I find
Dizzee Rascal
to be inaccessible,
Joss Stone
to be largely repetitive and uninspiring, despite her vocal gift, and
Lemar
to be mediocre, aside from one song or two.
Jamelia
, on the other hand is a marvel and beats the competition hands down. She has the sex appeal, the voice, the attitude and some killer tunes under her belt. 'Superstar' was infectious, kareoke pop, 'Thank You' was darker, yet emotionally powerful and 'See It In A Boy's Eyes' was a collaboration with
Chris Martin
. I shall say no more. Jamelia deserves this, even though I have a nagging feeling
The Streets
will be taking the award home.
British Rock Act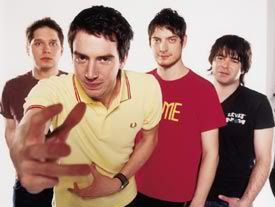 Franz Ferdinand
Kasabian
Muse
Snow Patrol
The Libertines
Define 'rock' to me - and you'll find it's impossible. The many different acts the genre covers are so diverse. Even some rock blends seamlessly into pop music. It's hard to judge five acts against each other that have nothing in common besides a few guitars and a drum kit. I have all five albums that merited their nominations, so I can be fair here. Each band has their strengths, and while some are stronger than others it's unfair to even begin to compare them.
Franz Ferdinand
will probably win, but in my opinion
Snow Patrol
deserve some Brits recognition too.
Pop Act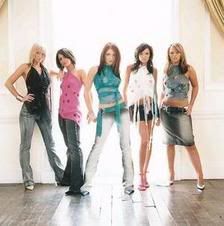 Avril Lavigne
Girls Aloud
Natasha Bedingfield
McFly
Westlife
Please note that Pop Act is an international category. Does this mean that the reach of British Pop is little more than a reality TV girlband and endless Busted clones? Not really. Again, 'pop' is getting gradually harder to define. Should it be taken literally - 'popular music' or as a term to define sugar-coated tunes delivered to nine year olds and Michael Bush? Should it really cover
Rufus Wainwright
and all matter of slightly more quirky acts that fall into a similar box? Anyway, this year's selection (no
Busted
in sight, thank goodness) manages to squeeze in
Avril Lavigne
and
Westlife
, who don't really deserve it,
McFly
, who we admit are slightly better than Busted, but hardly a credit to the music industry, and the sheer girl power that comes in the form of both
Natasha Bedingfield
and
Girls Aloud
. I wouldn't really mind if either of them won, even if there are people I'd rather take their place.
What do you think?