Tips for the Brits (part three)
And so begins part three, including our tips for the questionable British Single award, and the Best Breakthrough Act...
So here's who's nominated,
who I would like to win
,
who I think will win
and
who I desperately do not want to win at all
!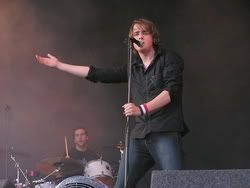 British Single
Band Aid 20 - Do They Know It's Christmas
George Michael - Amazing
Jamelia - Thank You
Keane - Everybody's Changing
LMC vs U2 - Take Me To The Clouds Above
Natasha Bedingfield - These Words
Shapeshifters - Lola's Theme
The Streets - Dry Your Eyes

Sugababes - In The Middle
Will Young - Your Game
How the Brits team getting the dates wrong seemed to force five new singles, from throughout the year, to be included in the nominations really confuses me. However, I'm not complaining, because the old list was...a bit rubbish, really. While I've crossed out a few (I didn't like
'Amazing'
and I thought the other two were pretty shoddy excuses for singles, really) I've also highlighted several. I loved
'Everybody's Changing'
even if by now I'm a little sick of hearing it everywhere,
'These Words'
was a grower and was definitely one of the best pop tracks of 2004 and
'Your Game'
confirmed my hopes that
Will Young
could release a single equally as good as
'Leave Right Now'
. I think it's a toss-up between
The Streets
or
Natasha
to who wins this one, but I'm undecided about whether people will still choose to support the cause of
Band Aid
now Christmastime is long gone.
British Breakthrough Act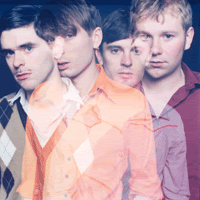 Franz Ferdinand
Joss Stone
Keane
Natasha Bedingfield
The Zutons
While the
Zutons
rose up from the pit of obscurity after their Mercury nomination, their album hasn't quite convinced me, even though it holds some excellent singles.
Keane
do deserve this award and will probably win it, having had a real 'breakthrough' of the last year and the bestselling album by a British group, but I'm going to have to give my vote to
Franz Ferdinand
, the masters of danceable indie, for creating a fabulous album and paving the way for the likes of
Bloc Party
and the
Kaiser Chiefs
.
What do you think?