Tips for the Brits (part two)
As the
Brit Awards 25
get ever closer, we're continuing our award-by-award analysis of the winners and should-be-winners of the actual ceremony. Remember, you can vote in several of the categories at the
official Brits site
to help those who you do want to win to clinch the prize!
So here's who's nominated,
who I would like to win
,
who I think will win
and
who I desperately do not want to win at all
!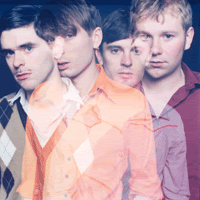 British Group
Franz Ferdinand
Kasabian
Keane
Muse
Snow Patrol
I own a record (or several!) by most of these acts. All of them are relative newcomers to the big time, with the exception of
Muse
and all have produced some great music in the last year. So, who do I choose? The answer - I can't. Every group has its merits - the danceable indie produced by Franz, the chanting choruses from
Kasabian
, the soaring vocals and piano of
Keane
, the musical grandiosity of
Muse
, and some great songs (and our site's namesake) from
Snow Patrol
. Kasabian don't deserve the award as much as the others, perhaps, and I think either Franz Ferdinand or Keane will win because of their universal appeal.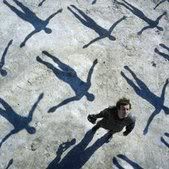 Mastercard British Album
Franz Ferdinand - Franz Ferdinand
Keane - Hopes and Fears
Muse - Absolution
Snow Patrol - Final Straw
The Streets - A Grand Don't Come For Free
I never understood the appeal of
The Streets
. His singles didn't really inspire me, and as yet I've not been persuaded to buy the album. Ruling out Mike Skinner, I'm left with a tricky choice between four albums I think are great. Despite the fact
Absolution
was released in 2003, it's probably my favourite on the list, even if the album is about the end of the world. I must be a born pessimist...