British Female Solo Artist 2006
The Nominees:
Charlotte Church
Kate Bush
Katie Melua
KT Tunstall
Natasha Bedingfield
What I think of each:
Charlotte Church
- I like Charlotte. I love her interviews, I love the way she changed her mind away from the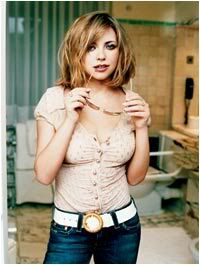 Eva Cassidy-like act she showcased this time last year and most of all I love 'Crazy Chick'. It was a fantastic single. One of the best of 2005. Sadly, the followup singles...weren't. One truly great single does not a award-winner make. Unless it's the 'British Single' award, obviously.
Kate Bush
- I get told off every time I admit I've never properly heard a Kate Bush album. However, I know a large percentage of my readership are Kate fans and they will tell me nobody deserves this award more than her.
Katie Melua
- The female equivalent of James Blunt. She pleases the masses and writes rather bland 'pop' with slightly questionable lyrics. She certainly shouldn't win awards for it.
KT Tunstall
- We've had Kate and Katie, and now KT. And KT, singer-songwriter beloved of the majority of the WL staff, ROCKS. She's released a great album, some fantastic singles and has been one of these artists who has creeped so slowly and gradually into the public conscience that it's hard to imagine a time when she wasn't around. This time last year, the promotional campaign for
'Black Horse And The Cherry Tree'
hadn't even begun. Four singles later, she has one of the best-selling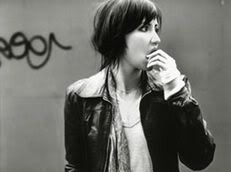 albums of the year, and she's still so modest about it all. Her infectious, cheeky personality, combined with her tunes with a strong mainstream appeal mean she definitely deserves this award.
Natasha Bedingfield
- Has Natasha actually done anything this year? Is her nomination still feeding on the success of
'These Words'
, a single released in summer 2004? Most of her year (according to the Brits' site) has been spent in the US and her single
'I Bruise Easily'
wasn't a hit that left that much of an impact, surely?
Who should win:
KT Tunstall.
Who probably will win:
I actually have no idea, but I'm guessing their name begins with 'K'.
Who, in an ideal world, should also have been nominated:
Rachel Stevens.